Welcome to Poseidon Hotel and Apartments
Looking for an ideal accommodation in Kos Town, then Poseidon Hotel and Apartments is just what you are looking for. Ideally situated just a 10 minute walk from the center of Kos Town, and only a few minutes away from the closest beach and the Kos Marina. With excellent facilities and friendly service we make sure that your stay with us, will be a memorable one.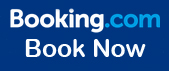 Kos Town
Visit Kos Town and enjoy the scenic backdrop of this enticing town.
Glorious Beaches
Kos offers some of the most beautiful beaches with crystal clear waters.
<
Ancient History
The birthplace of Hippocrates Father Of Medicine, Kos is rich of historical sites, boasting with cultures through the ages.